Henry Lorber -

Principal, Henry Lorber & Associates
Defining Value in Today's Market: The Lender's Challenge in Underwriting Loans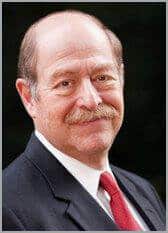 Henry Lorber, Principal, Henry Lorber & Associates
Today's show is with guest Henry Lorber, distressed real estate debt expert and one of the only people you will likely come across whose experience goes back so far he remembers the REIT downturn of the 1970's!
I contacted Henry because he was quoted as saying that 'Crowdfunding for real estate is a disaster waiting to happen' in a recent Real Deal article (see link at the bottom of the page) and, rising to the bait, I figured such a statement could not go unchallenged.
Apart from our discussion on that topic (Henry's approach comes from his classic institutional perspective) I discovered that he has deep experience in commercial real estate banking and finance going back even before my time (the early middle ages).
What you'll learn today is in what ways 'crowdfunding', as a term used to describe 'general solicitation' or online syndication in general, can lead to misinterpretation of this industry. Plus you'll also hear insights firsthand from someone who has lived through more real estate downturns than anyone else you likely know.
Listen To or Watch the Full Podcast Here
Subscribe now on any of these platforms so you don't miss a single episode.
A guide for remote workers
How to Setup a TV Studio Quality Home Office