David Scherer - Co-CEO, Origin Investments



How Origin Investments predicts multifamily rents to fall - with 95% certainty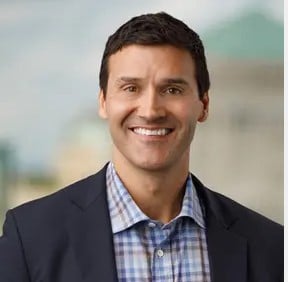 David Scherer - Co-CEO, Origin Investments
In this episode of The Real Estate Reality Show, I sit down with David Scherer, Co-Founder and Co-CEO at Origin Investments to discuss the company's rent trend predictive tool, Multilytics.
Multilytics is a machine learning game changer for Origin because it gives them accurate (with 95% confidence) down-to-the-building rent trend predictions.
Nothing with the same degree of reliability exists in the industry and David shares the story of why Origin built it, how they built it, and how it is used to maximize their investors' returns while mitigating risk.
Here's a quick recap of Multilytics latest predictions:

In 2023, multifamily real estate is facing a reckoning.

The year will see negative rent growth overall nationwide that will persist into 2024.

The Southeast and West will suffer the worst; the Midwest will fare the best.

Focus on Colorado Springs and stay away from Vegas!

David discusses why Origin has not acquired any multifamily assets in the last three and a half years, discusses the importance of management on building performance, and shares his views about where the multifamily market is headed over the next 18-months.
David has also provided access the latest report from Multilytics to viewers/listeners to this episode. Just go to the bottom of the podcast page for this episode at GowerCrowd.com.
Join me in this conversation with David Scherer, one of the multifamily industry's leading voices, and learn more about how data-analytics are changing the playing field for sponsors.
Listen To or Watch the Full Podcast Here
Subscribe now on any of these platforms so you don't miss a single episode.
A guide for remote workers
How to Setup a TV Studio Quality Home Office