The Real Estate Development Process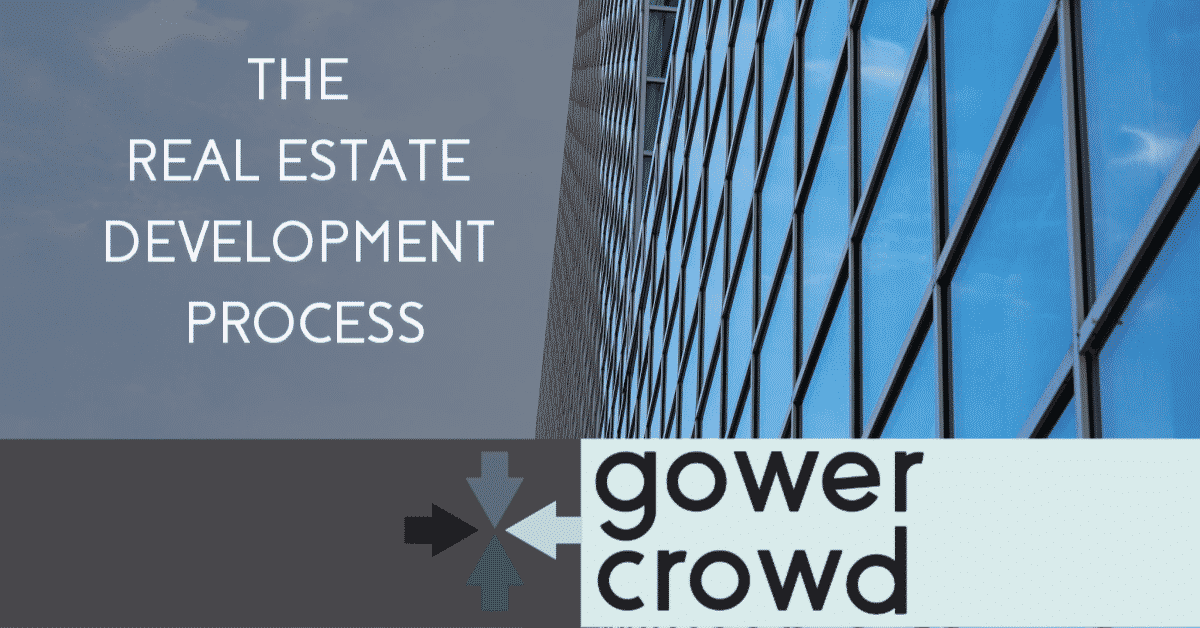 A Morgan Stanley survey revealed that 77% of US millionaire investors own real estate while 35% own a share of a Real Estate Investment Trust (REIT). Compared to other alternative assets, real estate is by far the category with the highest level of investment.
Real estate investors do sometimes buy turnkey properties, but more often they develop properties. The appeal of real estate development is the potential for higher operating profits during ownership and larger capital gains upon sale.
It's risky, but also rewarding when successful. Many of these investors work with real estate development companies to reach their expected ROI.
To get into real estate development, you need to understand the processes involved. There are three general stages you'll go through: pre-development, construction, and post-development. Before looking at these stages a little more closely, it's a good idea to refresh your understanding of what real estate development actually is and how you do it.
What is Real Estate Development?
"Real estate development is the process of creating value by making tangible improvements to real property." -Ben Bulloch & John Sullivan
When you're developing real estate, you're either building new structures, modifying existing ones, or generally improving any piece of real estate to increase its value. Real estate includes land and temporary or permanent structures occupying that land.
How to Get into Real Estate Development?
There is a fairly straightforward process for getting started with real estate development:
You don't want to enter any kind of investment without understanding the basics of the market. Learn the ins and outs of real estate as best you can before trying to invest in it. No degree necessary, although it doesn't take long to get a real estate license for a thorough cover of the topic. If you've worked in real estate in any capacity, you probably already have basic understanding.
Unless you plan to do everything yourself, find team members who can make it happen. A trustworthy team includes other developers, legal staff, architects, engineers, finishers, day workers, and more.
Some teams can be built as you go, or you can work alongside an established developer to start off.
Find a Property or Project
Find a project that meets your investment criteria and makes sense for your team's capabilities. To start out, you can join into an existing project for more experience or seek out your own property.
You do need capital to purchase the property that you're going to develop, though you don't have to pay for it on your own. Working with investors gives you more opportunities for commercial properties, although you're likely to need an experienced partner to earn investor trust.
Congratulations! You've gotten into real estate development! Unfortunately, getting in is the easy part. Making it a worthwhile investment is where the challenge comes. Here's more information about getting into real estate development.
Ready to get started?
Real estate syndication online is no longer optional
It's a minimum mandatory requirement
Build your own investor acquisition system by learning how industry leaders employ best practices so you can start raising capital for your projects now
Phases in Real Estate Development
The real estate development process includes three main stages. There's work to be done before these stages, including vetting opportunities and purchasing a property. Finding and vetting a property deal is a topic that needs its own space. Talking about the 3 stages of property development, we're looking at how to proceed after making a purchase.
Each stage in the real estate development process is important. You can't skip steps or try to do them out of order. If you don't follow the logical order, you're likely to make mistakes. Mistakes lead to losses. By minimizing mistakes and only proceeding with well thought out, reasonable decisions, you're more likely to end up with a net gain than a net loss.
After you've finalized a property purchase, you'll begin with pre-development before moving on to construction and post-development.
Jumping ahead to construction without going through the planning and analyzing phase is a disaster waiting to happen, just as you can't go through the planning phase and hope good results come in post-development if you do shoddy work in the construction phase.
"Each phase is there for a reason. Go through the process the right way if you want to maximize your chances of a good result."
Start pre-development with a thorough analysis of your property. You may have been able to inspect before the purchase, but now you need to analyze with a critical eye to determine how you can truly add value to the property. Hopefully, you'll have a few ideas based on your buying criteria.
Pre-development will likely be one of the longest stages of the real estate development process because you want to plan out all your moves. Raise and address every issue you can, so you can handle it before you start constructing.
In this phase, pay attention to things like:
Property zoning

Local government policies

Construction design

Tenant negotiations

Cost analysis & redesigns

Market analysis

Community public input, when required
"Take your time to do this phase well. Although you want to get through it quickly to avoid excessive holding costs, you don't want to overlook something that will end up eroding your profit margins."
Before you give the construction team the order to proceed, you should be confident that everything is ready to go. If you don't feel confident in your plans, keep planning or get a second opinion from a trusted source.
FREE Real estate syndication education and insight newsletter. Subscribe now.
After you give the go-ahead to the construction team, your job is to monitor them closely. You may not be the construction expert, but you can recruit an expert to help you ensure things are moving along smoothly. This is the most expensive stage of the process and there's rarely ever a way to correct a mistake without paying for it. 
If you didn't do your pre-development work thoroughly, you're likely to run into more problems during construction. If you did cover the potential issues well, construction should move forward in a relatively predictable way. There's always a chance that something can go wrong, even if you've planned well. 
As part of your monitoring, you should be asking questions like:
Are all regulations being followed?

Is everything up to code?

Is the team sticking to the budget?

Are things happening on schedule or not?
Payment to construction teams is done based on milestones throughout the project. Each time a milestone is reached, more of the money is released until everything is done. The final payment happens after you've inspected and approved the complete project. 
Whether you're building a new development from the ground up or renovating/modifying an existing building or complex, you need to keep a close eye on what's happening. If you're not knowledgeable enough to know when something's wrong, hire someone who is to keep track of what's happening on site. This is critical for ensuring the building process goes smoothly and the crew is doing things right.
Substandard work is easier to see when it's being done than after things are finished and refined for the building's opening. If corners are being cut, something will fail before its lifetime has finished, costing you a lot down the line.
You have two main choices after construction is complete. During the post-development stage, you can either open the building for business to lease and manage it, or you can sell it. Once you complete the development project, you may also be able to use it as collateral for a larger project loan.
If you're going to lease and manage the property, you should already have some clients lined up. Large CRE spaces should have business tenants lined up before the building is completed, especially if the property needs an anchor store or if it's a larger complete space for a single business tenant.
Real estate development projects that take on outside investors may decide to lease and manage the building until investors have had a chance to make back most or all their initial investment. This is a common practice with multi-family properties, as tenants are typically easier to find and retain. When the property only needs renovations or modifications, existing tenants may stay throughout the purchase and construction process if possible.
Asset management starts the moment the construction is complete. You are responsible for maintaining the property, performing necessary repairs, and for general upkeep so the asset will remain in good shape. At this point, you are responsible for all taxes, loan payments, and other fees whether the property is earning money or not.
If you choose to sell the property instead of leasing it, you may be able to turn a quick profit and begin your next project sooner. With this route, you're more likely to owe higher capital gains taxes, but the ability to bounce off to a new project makes it great for anyone uninterested in long-term lease management.
If you're new to real estate development, knowledge is your first step. Learn more about each stage of the process, from pre-development analysis to your post-development options. There's no disadvantage to learning more about your potential field of investment in preparation for an upcoming project.
A Primer on How to Utilize Opportunity Zones By Adam Gower Ph.D. When the Tax Cuts and Jobs Act of 2017 was passed, while the bill itself was a partisan one, there was also a concept with bipartisan origins that came along with it: Opportunity Zones. The idea is to stimulate inward investment in both businesses…
READ MORE >
When is a Value Add Property a Good Real Estate Investment? Value-add real estate properties are properties that have yet to reach their full potential. These properties are unable to realize their actual market value for any number of reasons, including poor management, capital-intensive repair requirements, dropping demand for what the property offers tenants, and…
READ MORE >
Delaware Statutory Trust 1031 Exchange Pros and Cons By Adam Gower Ph.D. Real estate investing has a lot of advantages. The use of leverage to increase returns (as well as risk), significant tax advantages from"non-cash"expense such as depreciation and the ability to defer capital gains taxes through the use of the 1031 like-kind exchange have…
READ MORE >
Copyright 2018 - ADAM GOWER PH.D. - All Rights Reserved
Website Disclaimer:  All Content contained on this website is intended for informational purposes only and does not purport to be complete or accurate. No recommendations are made or intended to be made regarding investment in real estate of any kind. For further information on any investment opportunity contained in any content of this website, you should visit the respective crowdfunding portal or site where such investment opportunity is published. None of the content presented on this website has been prepared with any reference to any particular user's investment requirements or financial situation, and you are encouraged to consult with professional tax, legal and financial advisors before making any investment decisions or including the decision to invest at all. GowerCrowd makes no representations or warranties as to the accuracy of any information and accepts no liability or fiduciary responsibility whatsoever. Offers to sell, or the solicitations of offers to buy, any security can only be made through official offering documents through registered portals outside of this website. Investors should conduct their own due diligence, not rely on the financial assumptions or estimates displayed on this website, and are encouraged to consult with a financial advisor, attorney, accountant, and any other professional that can help you to understand and assess the risks associated with any investment opportunity. Neither Adam Gower nor GowerCrowd or any related entities are a registered broker-dealer, funding portal, or investment advisor and does not conduct any activity that would require any registration as such.