242 Ron Costa, Mapable USA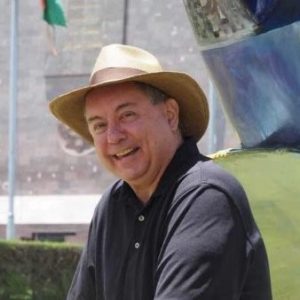 Listen to the full episode of my conversation with Ron Costa of Mapable USA here:
Read the transcript below while listening along:
Leaders of The Crowd
Conversations with Crowdfunding Visionaries and How Real Estate Stole the Show
Discover how laws that gave us crowdfunding were solely meant to finance small companies and yet inadvertently opened the doors to allow you to invest in real estate like never before.
Read the book and listen to the actual conversations.
Headed for a Correction?
This will further impact the affordability problem with the possibility that only 25% of households – in California and, presumably elsewhere to a lesser extent – will be able to afford to own a home. This would be an historic low, and, although Jordan did not talk about this, might signify not only limitations on housing industry growth, but could indicate we are heading for a correction.
7 Steps to Raising Equity Online
Forecast for the Industry - Deregulation, Fiscal Stimuli Good for the Industry
There is optimism that deregulation of industry across the economy, and particularly across banking, will be beneficial. Dodd Frank and the Consumer Financial Protection Bureau was designed to protect us from the same kind of downturn as we saw in 2007, but the pendulum has swung too far and now it is too difficult to get a mortgage. Some deregulation on the banking side may make it easier to get a loan and so boost housing demand. Potential tax cuts will be beneficial including personal as well as corporate rates coming down to levels more competitive from a global perspective. Infrastructure spending will also be beneficial to providing spending power to the consumer. Better trade with foreign countries could help California as a heavy trading state by stimulating economic growth that also filters down to the homeowner.
Interest Rate Risks
Some cautions.  The Government Sponsored Enterprises (GSEs), like Fannie Mae, Freddie Mac, are securitizing mortgages, currently with government backing. This means that they are guaranteed and so consequently rates remain low because risk is mitigated.  If these GSEs are privatized in any way, through the so-called 'recap and release' program or otherwise, this could drive up mortgage interest rates by adding layers of risk to the market by reducing government backing that, in turn, would need to be priced into rates to compensate for the enhanced risk.  Hence interest rates might go up by up to another 1% which could have a severe impact on the already problematic affordability of housing, especially in housing constrained states.
Mortgage Interest Deduction
Another red flag is the possibility that the benefit of the mortgage interest deduction (MID) could go away.  Owning a home has been a bedrock of American society with the idea that one sinks roots into a community, as well as being one of the best forms of wealth building over the long term.  Removing the mortgage interest deduction itself is not something that is being discussed, but by doubling the standard deduction to $25,000 or so, which is being discussed, this could eliminate the benefit of the MID.  This would mean that the MID would only kick in as being beneficial if a homeowner is carrying $650,000 or more in debt, hence a vast swath of the home-owning population across the nation would lose the benefit of the MID because their mortgage debt would not be high enough to matter.  This could dis-incentivize homeownership and, consequently, long term wealth building.
Triple Whammy
Growth is good, but with near full employment the downside is that mortgage rates are increasing.  With supply of housing as constrained as it is in California, economic growth is good, of course, but will drive up home prices even further.  This combined with increasing mortgage interest rates will further impact affordability – increasing rates with greater demand for housing is a double whammy for housing affordability and a big issue in California.  Immigration adds a third whammy to the equation in California as well as in other states that rely heavily on immigrant labor.  If there is some kind of dramatic reduction in immigration or mass deportations, the impact on California's 3 million immigrants could be to reduce demand for housing, on the one hand, but also hurt housing affordability in households where the primary wage earner is no longer contributing to the income of the household.
Subscribe now on any of these platforms so you don't miss a single episode.
Last Updated on September 15, 2021 by Dr. Adam Gower Dave Seymour, A&E's Flipping Boston & Freedom Venture Investments Video Should Be a Key Strategy for Your Real Estate Business…
READ MORE >
Last Updated on June 18, 2020 by Dr. Adam Gower Tom McKeon, Clothier Springs Capital Management How Wealth Managers Invest in Private Real Estate The Investor Acquisition System: Find More…
READ MORE >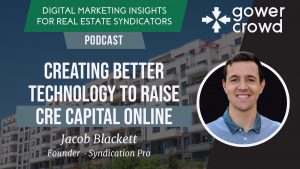 Last Updated on September 15, 2021 by Dr. Adam Gower Jacob Blackett, Syndication Pro Creating Better Technology to Raise CRE Capital Online The Investor Acquisition System: Find More Investors Raise…
READ MORE >