GowerCrowd Podcast Signup
The Real Estate Crowdfunding Show
DEAL TIME!
The only real estate podcast where you
actually get to pitch your deal!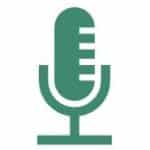 Relax! We'll do all the work.
Give me 15 minutes and I'll give you:
A link to your pitch at GowerCrowd.com
Approx. number of impressions per year
A link to your website at GowerCrowd.com
Website visitors per year
Posted on my LinkedIn profiles
Total number of connections
Distributed in my weekly newsletter
Subscribers (and climbing)
PLUS be see on at least 25 podcast networks, all these channels below, and be promoted via the GowerCrowd marketing MACHINE!
The show is for you if you...
Are actively

raising capital for a project.

Are a crowdfunding platform promoting a deal.

Are a syndicator aggregating capital to invest in 3rd party deals.

Are capitalizing a fund.

Want to boost your visibility online and find more investors.
NEXT STEP
Apply to appear on the show here:
15-minute show totally FREE
30-minute show only $500
1.
Your application will be reviewed.
2.
Qualified guests will get a link to book a time to record.
3.
Prepare your answers to the Q&A (below).
4.
Get ready to pitch your deal!
1. What is your name, title, and company name?
2. What's the deal?
multifamily/office/self storage/senior/agriculture etc.

Size, number of units, square footage

What's the story behind the deal

How did you steal it?

What's the plan: coupon clipper, reposition, value add etc
3. What's in it for investors?
What's the minimum investment?

Preferred return, promote split etc.

EMx, Cash flow, IRR

Time horizon
4. What's your background and track record
What is your investment philosophy & how does it benefit investors?
5. What's the business plan?
How are you going to add value for investors?

How are will investors make money?

What's the exit plan?

When can investors expect to get paid?
6. Knuckleballs
Website Disclaimer:  All Content contained on this website is intended for informational purposes only and does not purport to be complete or accurate. No recommendations are made or intended to be made regarding investment in real estate of any kind. For further information on any investment opportunity contained in any content of this website, you should visit the respective crowdfunding portal or site where such investment opportunity is published. None of the content presented on this website has been prepared with any reference to any particular user's investment requirements or financial situation, and you are encouraged to consult with professional tax, legal and financial advisors before making any investment decisions or including the decision to invest at all. GowerCrowd makes no representations or warranties as to the accuracy of any information and accepts no liability or fiduciary responsibility whatsoever. Offers to sell, or the solicitations of offers to buy, any security can only be made through official offering documents through registered portals outside of this website. Investors should conduct their own due diligence, not rely on the financial assumptions or estimates displayed on this website, and are encouraged to consult with a financial advisor, attorney, accountant, and any other professional that can help you to understand and assess the risks associated with any investment opportunity. Neither Adam Gower nor GowerCrowd or any related entities are a registered broker-dealer, funding portal, or investment advisor and does not conduct any activity that would require any registration as such.