Free Online Training for the Real Estate Investor
Real Estate Investment Contracts - Reading Between the Lines
Highlights of My Conversations With Three of America's Top Real Estate Attorneys So You Can Read Through Investment Contracts Without Being Overwhelmed by Their Length and Complexity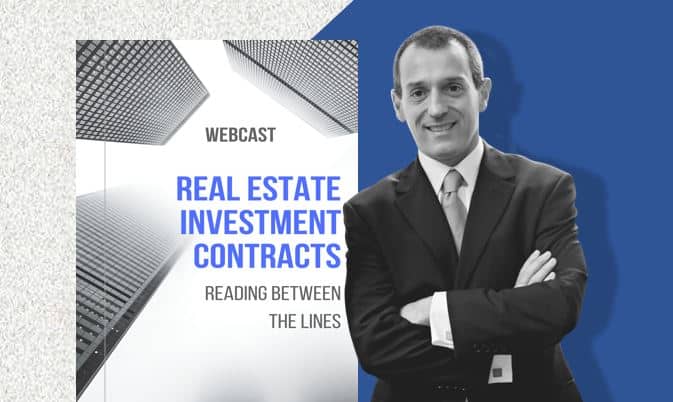 Adam Gower Ph.D.
Founder - National Real Estate Forum
We've Identified 7 Key Themes to Look for Before You Sign Investment Contracts
Real estate is a zero sum game: Anything they get, you don't get; anything you get, they don't. This is the golden thread that runs through all real estate investment contracts.
What exactly are you investing in when you invest in real estate online: Hint - it's not real estate
Why are offering documents so long: There is no standardization of contracts, every one is different but each has a set of key terms that drive the deal.
How much money are you actually putting at risk: In some circumstances it could be more than you would like it to be.
How are payment amounts calculated when it comes to distributing cash: The more complicated the deal structure, the harder it is to calculate distributions when the time comes.
Contracts are written for when things go bad: Everyone's happy when things go well, but how are your rights protected when a project does not go according to plan.
Investing in real estate online is NOT like investing like an institution: Learn what institutions and high-net-worth investors want when they put up the majority of the cash a developer needs.
If you've ever asked yourself any of these questions about the contracts you have to sign before investing, then this training is for you.  Save your seat now.  
 Lessons Learned
Webcast Covers Highlights of Conversations With Your Legal Dream Team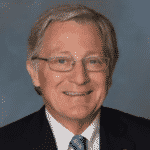 Gene Trowbridge, managing partner of Trowbridge Sidoti LLP, a syndication and crowdfunding lawfirm
Represent over 325 clients
Authored securities offering documents for over $1.5 billion dollars of equity raised since 2014
Emphasis on real estate.
Scott Smith, Esq., Founder and CEO of Royal Legal Solutions
Tax, business, and legal strategies to real estate investors
Asset protection
Real estate investor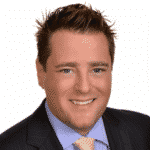 Super Lawyer. Super Lawyer Magazine
Representative clients include financial institutions, state and federal receivers, loan servicers, CUSO's, private investors and investment funds, private equity groups, developers, high-net worth families and family offices.

Important: Hosted by Dr. Adam Gower, this webcast includes a selection of the key insights from his conversations with three of the top real estate attorneys in the country. You will learn some of the most important issues to look for in contracts so you can invest with confidence, reduce your risk of loss, and protect your interests.  Make sure you don't miss it.  Click below to register now.
© 2018 |  Adam Gower Ph.D.