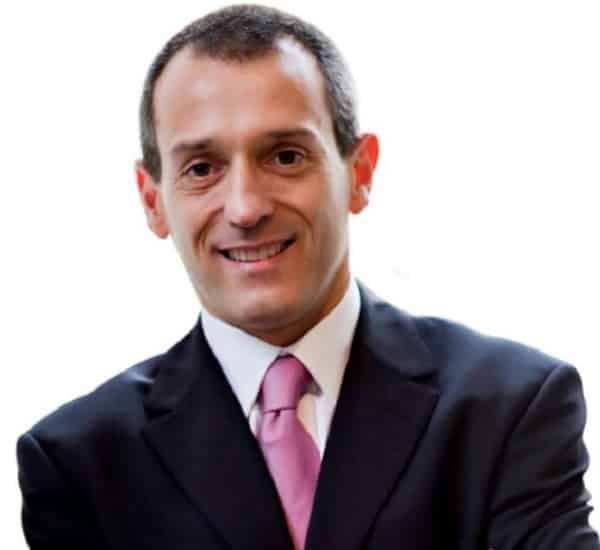 Would You Like Me To Design You A Custom Investor Marketing Blueprint For Free?
From The Desk Of Dr. Adam Gower
Beverly Hills, CA
Dear Friend,
As you know, regulations recently changed allowing you to raise capital from investors without the need for a pre-existing relationship with them.
This means  
You can advertise online.
The process is no different from the one you are used to
– you arrange a meeting, prepare some presentation docs, pitch the deal, and close.
The difference is that because you can now do it online, your messaging is digitized to be read on a smart phone.
And this means you only need to do it once and deliver it, automatically every time a prospect knocks on your door.
It is a total game changer for raising money for your real estate deals.
 
But there's a problem.
 
Two, actually.
 
First, switching to an online platform is incredibly complex and time consuming to build.
And second you are probably thinking…
You want to do real estate, not build websites.
And if you are thinking this you've got the right idea.
 
So I'm going to be totally candid:
It is a huge distraction building something out that works and then transitioning to it.
That's why I have some
 
Good news for you.
You don't need to spend a single minute on anything technical because we will build the entire infrastructure for you.
In fact, everything I am going to do for you will
FREE YOUR TIME
So you can concentrate on finding deals and getting them done, while your fund-raising efforts run entirely on autopilot.
 
The tech side of things is a means to an end not an end in itself.
And we will do all that for you.
Of course, it would be nice to think that all you need to do is throw up a website, and money will coming raining in
Unfortunately, it doesn't work that way.
And that's why we're going to
Review your business

Understand your deal making expertise

Learn how much you want to raise over how long
AND
give you a custom investor marketing plan you can use to make it all happen,
Absolutely Free.
 
Which begs the question, Why Would I Do This for FREE?
Quite simple.
By providing something of such high value I know a certain percentage of people we do this for will want me to build their entire online equity raising systems for them.
 
And I figure it's better to actually do something of value for you rather than just talk about it.
And that's why I'm offering to give you a complete marketing blueprint to use to raise investor capital.
 
For free.
 
Here's How We'll Do It.
I've set aside some time for an introductory call with you.  On this call I personally review your company, and your current online footprint.
Next, we'll cover your capital needs, your current resources, how much you want to raise now, and what your long-term goals are.
After that we'll get down to work.
Based on what you tell us …
We'll design a blueprint you can use to raise money for your deals.  For FREE.
After our call, one of two things will happen:
 
1.The first possibility is you love the blueprint, you immediately see the power and the potential it has to fully capitalize your deal flow long into the future, and you decide you want to build the system yourself.
That is totally fine.
You will have acquired some incredible insights from us into how to be successful online and we will be happy to have brought you some value.
2. The second possibility is you love the blueprint and you'll want us to actually build out the entire system for you.
 
And if that's the case, we'll get to work immediately.
Here's What Happens When We Work Together
First Step – Evaluation 
We conduct a detailed analysis of all your current digital channels with the express goal of improving accuracy, relevancy, and ensuring you have compelling content.
This includes looking at your website, it's visibility and SEO, and the extent of your digital footprint including the following as relevant to your unique circumstances
Google Places,

Linkedin,

Facebook,

Instagram,

Yelp

Any others we agree are relevant specifically for you.
AND we analyze your current email and SMS marketing methodologies.
We assess your company's background and existing messaging, positioning and keyword metrics, looking for depth and consistency.
We then dive deep into researching exactly what your ideal target market is so we can find accredited investors that fit your defined market segmentation.
This includes evaluating your deal type, who is the competition, geographical preferences, your pitch, investor avatar, and overall offering.
Second Step – Optimization
Now we know what we are working with, the groundwork begins.
We will:
Repair and improve all your current online assets.

Update for accuracy and relevancy

Make sure everything is compelling

Define your market segmentation, and your product offering, messaging, and positioning.

Establish and claim any digital real estate you have not yet created.

Update any inaccurate, outdated or irrelevant information, and fix broken links, tying everything so that they have a uniform, coherent appearance.

Start honing your copy with you.
What happens next is the really exciting bit.
We build out your entire equity raising machine using industry leading SaaS providers. And if you don't have the relevant accounts, we'll set them up for you.
This is how we do that.
We build and install six 'building block' campaigns for you.
And by the way, we actually do this for you.
We don't tell you how to do it or bog you down with technical details… this is absolutely turn-key. 
And we also show you how to use everything so that it is super easy for you to handle.
These are the campaigns I'm creating for you
First of all, these are tested campaigns that are the same campaign structures commonly used and tested by all the top crowd-funding marketplaces, and they're the same campaigns I build and deploy for marketing my investor facing courses.
And you're not just getting the campaigns.
They each come pre-populated with proven thematic content for every email, with draft messages already written for maximum power that you can tailor to your own unique deal and circumstances.
This way, all you have to do it to tweak the copy to be consistent with your own value proposition, investment thesis and deal flow and you're done.
The first investor solicitation campaign I am going to give you is
1. The Investor Indoctrination Funnel
This is the most efficient tool in your arsenal because it mimics what you do already in raising capital by fully automating the entire process.
You tell your story only once and every prospect gets to hear it in their own time without you having to schedule initial exploratory screening calls, time and again.
The funnel you get provides prospects with progressively more information about you and your company and your deals.
Prospects learn how successful you have been,
and how they will make money with you.
They will get to know you which gradually elevates their desire to invest in your deals.
These funnels work fabulously for developing relationships over time with potential investors
AND everyone gets the same materials sequentially, no matter when they first come into your orbit.
And don't worry. 
We will give you a full library of pre-worded emails, with all the key copy already written so that you can just refine it to meet your own deal, style, and company, installed and ready to go! 
BUT THERE'S MORE
After we have set you up with fully built out systems, we will show you exactly how to perfectly tailor your communications going forward, easily and quickly, so you can adjust and modify well into the future as you find more deals to finance.
Next we build for you the
2. Investment Conditioning Email Sequence
This is one of the most important communication tools in investor solicitation and conversion today because using it you can
keep prospects warm until you are ready to pitch
Once your prospects have learned who you are and are building trust in you, this linear communication sequence keeps you top of mind so that they are prepared and ready to invest in your next deal.
With this you will consistently provide relevant data, company news, educational content, and deal opportunities to prospective investors
seamlessly,

effortlessly,

and completed automated.
It is used to nurture and educate prospective leads so they come to know like and trust you,
AND to turn them from tire-kickers into check writing investors.
This campaign is a sequence of informative media showcasing your investment philosophy and expertise that you deliver via personalized emails to each recipient on a regular, predictable basis.
Some of the top marketplaces deliver these kinds of emails daily, some quarterly.
You pick the frequency and deliver messaging consistent with your company and ideals.
These campaigns are used to:
Provide regular market updates

Deliver your educational blogs

Add to any of our PPC campaigns,

Attract new investors as a lead magnet

Nurture existing relationships
And to guide them systematically to your deals.
These auto-responding email sequences are standard practice in online marketing.
You are probably recipient of several emails every day that are sent automatically but appear to be fresh and unique to you.
I've personally used automated email systems to sell almost $1 billion of real estate to thousands of investors in extremely short periods of time and with ridiculously tight deadlines.
What is most remarkable about this system is that it sends emails when you are in a meeting, while you are onsite looking at deals, or even while you on vacation.
And the best part: We'll give you all the templates you need.
So that you can deliver them to all your investors and prospects on a predetermined schedule completely automatically and all you need to do is tweak the copy to meet your own positioning.
Added Bonus!
Add your entire broker network to this campaign.  Use it to stay in front of the key people and remain top of mind so that when a deal comes up that fits your sweet spot, you are the first person to get the call.
Next we give you fully functional, loaded and ready to go
3. Pay Per Click Campaigns
Advertising online can be seriously precise and powerful – even presidents use it to get elected.
Did you know that when someone hits the 'I Agree' button when they open a Gmail account, they agree to let Google 'read' their emails? 
This means that you can run ads in front of people by targeting words they use in their emails including, for example:
Your COMPETITORS names

The type of property you are developing

Who simply emailed a friend that they wanted to 'invest in real estate'
PPC Campaigns are used to identify, attract, enroll, nurture, and build an investor base you never had before either nationally or hyper-locally.
These are dynamic campaigns that continually adapt as market conditions change (I'll show you exactly how this works when we give you your blueprint.)
You will get twelve custom tailored images to split-test across both Google and Facebook, and across different campaigns.
We give you four different copy angle templates for a fully rounded campaign that you can edit to meet your precise needs, and adjust based on feedback direct from your prospects.
But that's not all I'm setting up for you.
You're also getting …
4. The Continual Improvement Split Test Program
This vitally important system is used to test your messaging, learn what works best, implement the findings, and then retest to continually hone your story and drive investor action.
What makes split testing so powerful is that it takes the guesswork out of what to say by having your potential investor pool TELL YOU what they like and what they want to hear more of.
We test your pitch messaging and your images for you, pick the winning formula, and then test that against another image or pitch,
picking the winner of that test and repeating.
That way you are constantly improving your messaging so you can adapt as the market evolves and as investors moods shift with the economic cycle.
But that's not all…
You are also getting the
5. The Deal Launch Funnel
This remarkably simple formula was developed by the great Jeff Walker and you will use it to introduce a deal, build anticipation for it, create scarcity, and motivate your investors to act.
These funnels drive investor conversion rates once you have lined up a deal and are ready to start raising capital for it. 
This is how it's done:
Create scarcity by prefunding as much of the deal as you can.

Announce that a deal is going to be coming live in a few days.

Build desire by describing returns, and provide excellent images

Create urgency by setting a deadline for commitments.

Send a series of emails with increasingly more deal info

Deliver a countdown sequence at increasing frequency

Launch the deal

Provide access to your deal room

Emphasize urgency with info about how quickly the deal is funding

Repeat until the deal is fully funded.
This system relies on the psychology of the individual not to want to miss out on something great and creates a sequence of communication that heightens interest, while creating urgency through scarcity and deadlines.
It is formulaic, and when we give you your free Blueprint, we'll show you exactly what it looks like.
But not only that
You also get an
6. 'Invest Now' button
with fully complaint back-end functionality that guides your investors through the entire investment transaction
Including wiring money to you
As well as enabling you to effortlessly make distributions of returns and all required documentation.
These 'back-end' investor processing systems are fully branded with your identity so your invest-now page seamlessly becomes another page on your website.
All that's well and good but
These Six "Building Blocks"Are Just The Foundation
Each one of these incredible tools are powerful standalone solutions that will dramatically improve your communication strategy and fund-raising capabilities.
But I am not just going to set these up for you as separate systems and leave you to it.
The way you implement them is unique to
your style,

your business,

your investment philosophy, and

the way you want to communicate with your existing and prospective investors.
That's why ...
We Combine These Tools into One Fully Integrated Fund-Raising Machine!
It is designed and built and customized uniquely for you.
You'll have automated marketing systems that build a relationship with your prospects that communicates in a variety of ways, synthesizing the dog-and-pony shows you have come to know and love (hate), and that are
totally set to auto pilot.
This is WAY more efficient than creating a pitch deck and entertaining prospects over lunch, because they are honed to perfection, and your prospects get it in their own time, and at their own convenience.
Without you having to coordinate to meet them just to get to know them.
In anticipation of investor behavior the master campaign invokes layered contingency strategies
If prospects opt in but don't invest with you the first time, you'll have a unique sequence automatically delivered to keep them engaged until your next deal is ready.
Even if a prospect visits your site for a quick look, and then goes away, (without even leaving their name) you'll be able to re-engage them with different messages until you find one that resonates.
If they consume any of your content, you'll know exactly who to concentrate your efforts on for high-touch follow up to close the deal.
AND if you aren't sure that a deal is going to be financeable, you'll have the ability to quickly assess your funding capacity by testing the waters and having your investors and prospects tell you if they're interested.
This Master Campaign is a
Sophisticated indoctrination & relationship building machine
It is responsive to investor behavior, nurtures prospects by providing ongoing value and information, builds their trust in you and prepares them to make an investment decision when you have a deal.
The master campaign that we build for you is a cutting-edge communications system that you simply won't find anywhere else.
Good stuff, right?
But check this out
We Do All the Heavy Lifting for You!
We build and install templates for your landing pages, your calls-to-action, your deal pages, your pitch docs, email content, website page content, and we set you up with fully compliant investor registration and management processes,
...everything.
And that's not all.
We integrate the entire system with our SaaS providers so that all you need to do is hit the 'go' button.
We build literally 99% of the entire infrastructure for you. 
All you have to do is add your own unique copy to our templates and before you know it you are out there with
your own customized money raising machine.
Plus we include detailed swipe files for every email ALREADY IN PLACE for you so all you need to do is insert your own personalized lingo and hit 'send'.
We do the rest for you.
We link the sign-up forms to the landing pages to the email sequences for you and connect everything to your ad campaigns so that your investor solicitation machine is running smoothly and automatically.
You just have to drop in your own images and copy to be relevant to your company and deals and you will be up and running.
And We Even Walk You Through That Too, Live and in Person!
Here's how that works:
While we are creating and installing all your building block tools, and integrated everything for you
we work with you in person
so you can create the perfect content for your unique situation and tweak our copy to meet your specific company and deals.
You are invited to join us in bi-weekly conference calls where we work with you to create your personalized copy and tailor build your blueprint.
Quite literally, we will guide you through everything you need to know to tailor the emails, landing pages, pitch decks, webpages, advertising, everything… whatever you need.
Rest assured, we will do all the technical stuff, you won't have to deal with any of that at all.
It is exactly what the big platforms have spent hundreds of thousands of dollars on perfecting and have raised millions in venture capital to finance.
All that remains will be to hand you the keys to your unique fully functional, infinitely scalable, everlasting master campaign and to make sure that it is exactly the way that you want it to look and perform
And This is What It Costs
if you choose to have us build out your free blueprint for you.
If we agree to work together once you have received your initial free blueprint, we will set about building your entire system immediately.
The total investment for the whole package, all seven building blocks constructed, installed and ready to go, setting up all the SaaS accounts for you and populating everything with fully functional landing pages, webpages, deal sites, advertising campaigns, and bi-weekly LIVE update and message honing calls is just three payments of $4,860.
I know, barely more than the cost of a commercial appraisal or building inspection report.
We keep it this affordable because I know that if you are successful, my investor network may be interested in your deals too and that creates a perfect win-win cycle for everyone.
But, as you may well appreciate, I am reaching out to all the network of developer friends I have made over the years (some 5,000+) and as demand is going to far outstrip our capacity, we are strictly limiting who we work with.
So, if you are interested in learning more…
Here's What To Do Next
Contact me here so we can set up a time for an introductory call.
The call won't cover anything confidential or intrusive. I just need to know a little about you, the kinds of deals you work on, your deal flow and capital needs (or what you want your capital needs to be)
And we ask about your current online presence, your social media activity, what kinds of marketing collateral you already have etc.
Simply stated, we will just talk about you and your deal flow and so that I can start assessing your needs.
Then We Pick a Time to Create Your FREE Blueprint.
After the introductory call, we will follow up by email to coordinate a convenient time and get you scheduled in as soon as we can, usually within a few days of our initial conversation.
Chances are, you already know me so you know I like to get down to business quickly and to be as productive as possible with the time we spend together.
We really want to deliver to you the highest possible value in our first call so you choose to become one of our clients, and we have found the best way to do this is to actually work with you first. 
That's why we are giving you this blueprint absolutely free.
If you decide you want to work with us after that, fantastic.  If not, no problem whatsoever.  You'll still have the blueprint to implement however you wish.
By the way
This is What Happens on the Blueprint Call
First, we want to hear your story in your own words.
We look at your current fund-raising efforts and discuss the extent to which you already have a stable of investors – these form a great base from which to expand your network. 
We'd like to understand your how satisfied you have been with your current capital raising efforts and in what way you would like to see those improved.
We discuss your concerns about going online and how you think it might impact your time and your business.
In short, we want to learn about how you have historically raised money, and how you think the online world could impact your corporate culture.
Then we start to put together the plan for you that will achieve your objectives.
That's how we transition to your Blueprint.
We will outline for you exactly what your marketing process should look like, mapping it out based on your current infrastructure and fund-raising goals.
This is really key.
Based on what you tell us, where you are located, what your current resources are, and your investment strategy, we will create for you a totally customized blueprint based on your unique investment philosophy and deal flow focusing entirely on your specific goals.
Next Stage: Implementing Your Blueprint
There are two possible outcomes to our discussion.  The first is that you take the Blueprint and decide you want to build it out yourself or hire someone else to do it for you.
That's totally fine. 
If that's what you choose to do we have no qualms about that at all and are only glad we could have given you something you can use that is of immediate value.
The second outcome is that you decide to have us build the whole thing out for you.
If that's how you choose to proceed, we will immediately set to work evaluating your current marketing systems and laying the foundation for the next stage.
As I mentioned, the next stage we start creating all the building blocks for you, the campaigns, the funnels, the landing pages, web pages and everything outlined in this letter, together with ongoing in-person coordination with you to ensure what you get is of the highest possible standards and value to you…
And we do all of that for just three monthly payments of $4,860.
And to be clear, whatever you decide we will not pressure you in any way to become a client. 
Under all circumstances, we want to build goodwill with you now, and long into the future.
But There is a Catch, As You Might be Expecting
To be really clear.
We simply cannot (and won't) work with just anyone.
In order for us to put in all the effort to making sure that you are successful in raising capital for your deals, you have to meet some key criteria, non-onerous, but very important nonetheless.
Here they are:
1. You have to have a track record of success that started and survived the great recession of 2007/8.
This doesn't mean that you did not struggle during the last recession, I don't know anyone who did not, but how you handled the recession and the challenges that presented will inform investors how you likely will handle the next downturn. 
And we want to be sure that your story is aligned with our obsession with wealth preservation.
We only work with clients whose deals we feel confident presenting to our own investor network who require downside protections, even if their return expectations are tempered as a result.
2. You have to have a sophisticated understanding of the relative rights and responsibilities of sponsors and investors.
This isn't for beginners or for sponsors who are either thinking of crowd funding as a last resort financing option, or an easy way to raise cheap capital with no responsibilities.
3. You have to have a long-term perspective otherwise there's no point in building any of this.
If you think bunging up a website is all you need to do to see cash raining in through the ceiling, then we are not for you.
You have to want to build something that is long lasting, sustainable, and will not only see you deep into the future, but also provide you with the dry powder you need when the cycle starts to turn and distressed deals become abundant once again.
4. And you have to be willing to build a network with some targeting advertising.
Harvesting new investor prospects by leveraging your own online real estate through PPC campaigns is key to building a healthy network of active investors over time.
That's it!
As long as you're experienced, realistic, and have a long-term perspective, then we really want to work with you – and will demonstrate that intent by giving you a blueprint for FREE.
And if you become a client and start focusing on deal flow while letting your fund-raising efforts run on auto-pilot, then you'll have more deals for us to look at too.
Well.  Are you ready to get going?
Contact me here to schedule your introductory call
Thanks so much for taking the time out to read this.  I'm really looking forward to working with you.
Sincerely,
Adam Gower